How can Type 2 Diabetes affect me?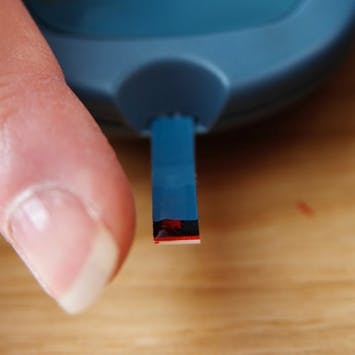 The diagnosis journey and experience of people with type 2 diabetes is different for every person living with type 2 diabetes. Some people have a great start and have easy access to education courses and other resources about type 2 diabetes. However, this is not the case for everyone so here is a quick guide to the most important aspects of type 2 diabetes and how to successfully manage the condition from an early stage.
What is type 2 diabetes?
Type 2 diabetes is a common condition that develops if your body is unable to control high blood glucose (sugar) levels by producing insulin. The great news is that type 2 diabetes responds really well to a healthier lifestyle!
Coming to terms with your diagnosis
Type 2 diabetes can be a tough condition to accept - but remember with a bit of effort and dedication, it can be controlled and managed and health professionals should be there to support you every step of the way.
Sometimes it can be a relief to be diagnosed with type 2 diabetes - it might explain why you might be feeling tired, under the weather or thirsty all the time. It could also be an opportunity to make positive changes to your lifestyle - and you and your family might feel better than ever in the long run.
Starting to control type 2 diabetes
Knowledge is power! For this reason, there are a number of structured courses to help you get upto speed in understanding, managing and hopefully reversing your diabetes. In some cases your GP may be able to offer you the chance to enrol onto an education course like DESMOND - it is definitely worthwhile asking your GP if they are able to do this. The availability of places on these courses may sometimes be limited depending on the level of demand and the number of educators in your local area.
Treatment for type 2 diabetes
Treatment for type 2 diabetes can range from structured lifestyle changes to medication via tablet or injections. The type of treatment you are prescribed can depend on a number of factors including how early your diabetes has been diagnosed (the sooner the better), how much insulin your body can make and how your body responds to insulin.
Diet and type 2 diabetes
One of the most important factors that affects type 2 diabetes and your blood sugar levels is your diet. Changes to your diet can help you to lose body fat and can improve your body's response to insulin, helping you manage your blood sugar levels, and potentially bring your diabetes into remission.
Controlling type 2 diabetes
There are a number of health checks which people with diabetes should receive each year to help you stay healthy and avoid complications. Your yearly diabetes review should include:
HbA1c blood test – which measures how well controlled our blood glucose levels have been over the past few months
Blood pressure level checks
Blood cholesterol checks
Weight check
Foot check
Urine test
Kidney blood test
An eye test with the retinal screening service
— Posted by Dr Kingshuk Pal
The advice we are providing is as accurate and as comprehensive as possible, but it is only general advice and should not be used as a substitute for the individual advice you might receive from consulting your qualified medical practitioner. Please ensure you consult a qualified medical professional before making any changes to your healthcare.